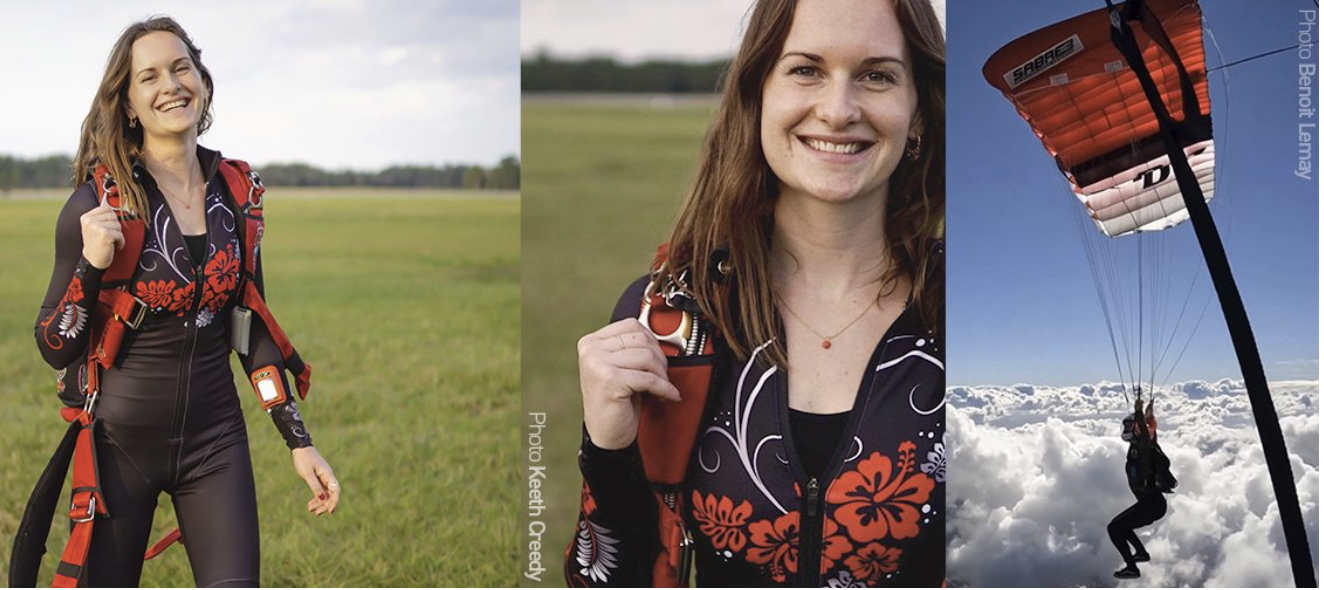 Student Spotlight on Louise Kristensen
Source | Jason Moledzki
December 30, 2022
Read | 1 minutes
---
We are celebrating Louise Kristensen as our Flight-1 Student of the month this month. Louise is part of the all-female skydiving team The Joyriders, and with 1,800 jumps already under her belt, she decided it was time to go back to basics and elevate her canopy flying. After 3 days of coaching, including air-to-air with her Flight-1 Instructor Benoit Lemay, she was over the moon with her progression.
"Air-to-air coaching gave me a much better understanding of flying my parachute. It was mind-blowing and so much fun. This is an experience I wish everyone to get, and now I cannot wait to explore my new tools. Thank you, Ben, for being the best coach!" - Louise Kristensen.
Sign up for Newsletter
Quarterly updates on course schedules and skydiving tips.