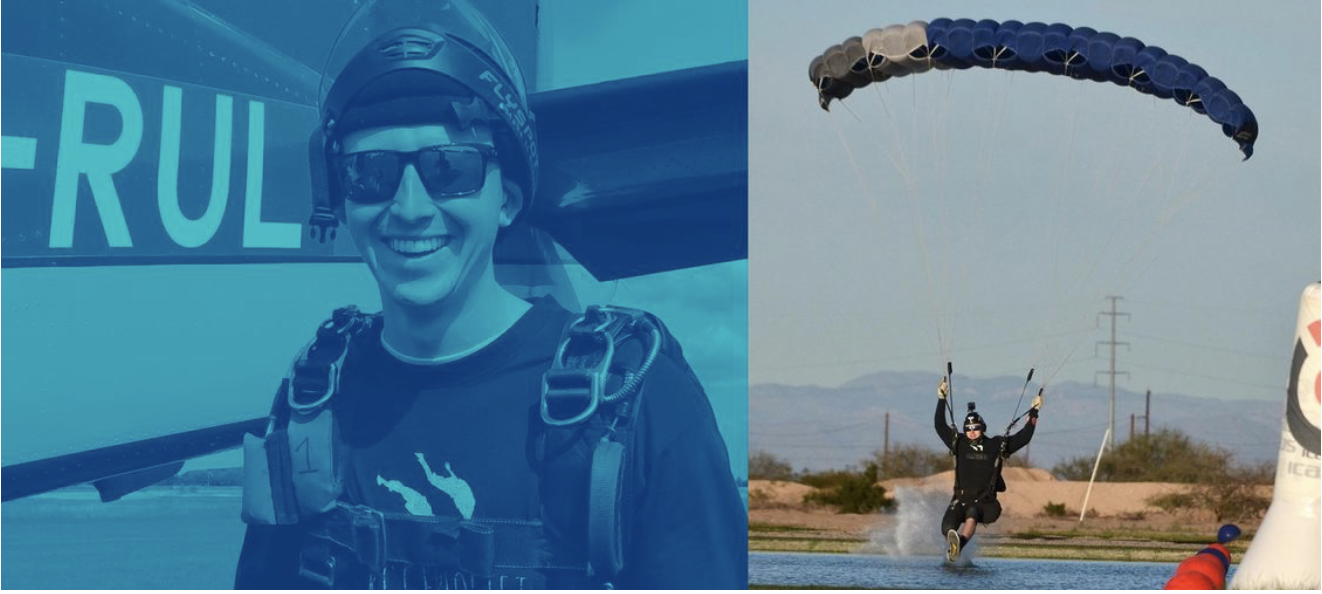 Student Spotlight on Mads Neilsen
Source | Jason Moledzki
December 30, 2022
Read | 1 minutes
---
Flight-1 Student Mads Neilsen!
Danish skydiver Mads Nielsen started skydiving in July 2018 and enrolled in his first Flight-1 course shortly after. He quickly fell in love with the art of canopy flight following his Flight-1 course with Instructor Steve Simpson.
With his home dropzone in Denmark being a seasonal dropzone, during November of 2021, Mads traveled to Skydive Arizona with Steve. During this time, he completed over 200 training jumps. We believe your hard work and commitment to training deserves recognition as our Student Spotlight this quarter.
Congratulations, Mads, on your impressive dedication and progression as a canopy pilot!
Sign up for Newsletter
Quarterly updates on course schedules and skydiving tips.