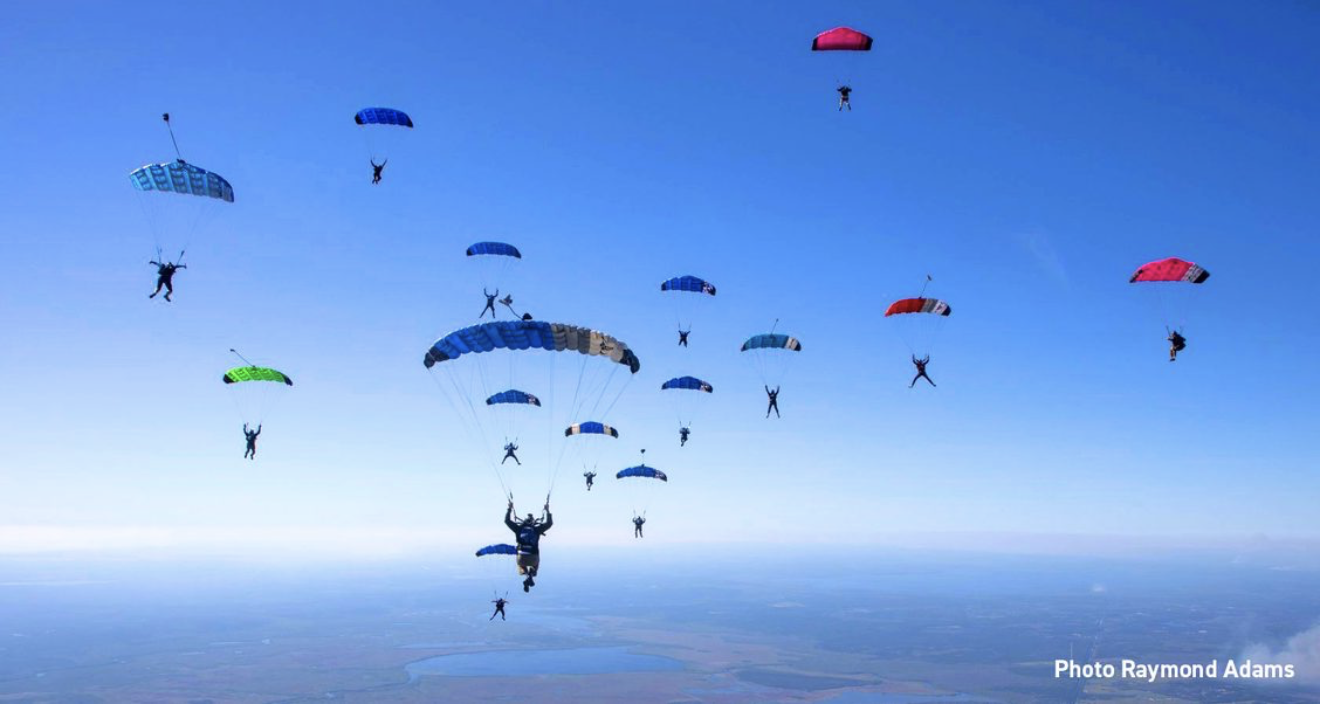 International Instructor Forum
Source | Jason Moledzki
March 08, 2022
Read | 1 minutes
---
Our Flight-1 International Instructor Forum is happening again this year! The Forum is a fantastic opportunity for all of our Instructors to connect, discuss their past years' experience and work together pioneering the future of canopy flight and canopy piloting education. Most exciting of all are the team flocking jumps we've got planned! This photo was from our last Forum in February 2020.
Sign up for Newsletter
Quarterly updates on course schedules and skydiving tips.